Post by Warwick on Feb 20, 2019 13:20:09 GMT
Belltower Associates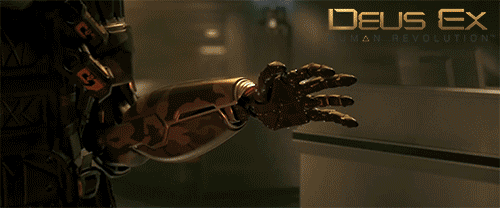 Belltower was founded by Roger St. John-Ffolkes, a British Army officer. The company was incorporated in 1997 beginning life as a security consultant and close protection agency. By 2027, it is a registered United Nations contractor, offering specialist security and risk management solutions to counter extreme threats, along with exfiltration, K&R, threat neutrality operations and quick react symphonic defenses. In the aftermath of the 2014 scandal involving the previous leader in private security; Bluewater International, caught dealing with Afghan insurgents and subsequently disbanded, Belltower filled the vacuum of the need for private security and set a new and highly regarded standard for the business. Belltower, with several sub-divisions, grew considerably and became the world's largest private security company.

In 2019, Belltower started their augmentation program named Plan Infinity. Under the terms of this plan Belltower offers their soldiers immediate augmentation while deferring payment for as long as they remain active employees of Belltower. Despite critics' claims that this amounts to little more than indentured servitude, the program is a great success and is adopted as standard procedure.
In addition to the augmentation program, Belltower uses several sprinkling ways to recruit personnel; from taking advantage of national military cutbacks; to standard recruitment drives; to recruiting the foot-soldiers of defeated adversaries. Belltower ranks include personnel from both national militaries, police forces and criminal groups.

Sir Roger St. John-Ffolkes officially stepped down as CEO in 2024, giving joint control of the company to his sons Luther and Andrew; in reality, he had served only as a figurehead in this post for the last decade.
In 2026, Ben Saxon is the squad leader of Belltower's Strike Team Six deployed in the Australian Civil War. Belltower is a registered and active contractor for the UN. They also provide personal security for high ranking U.S. officials, such as a personal guard for Senator Jane Skyler.

Their headquarters in the United Kingdom is a skyscraper with all the capabilities of a military base and situated in the London Sink. Other key facilities include a maritime base on the US Gulf Coast, a training facility in Bangalore, India, and the black site Rifleman Bank Station in the South China Sea. As of 2027 the company has offices in: Afghanistan, Bahrain, China, Iraq, Kenya, India, Panama, Australia, and United States with a group of soldiers deployed in Hengsha and Panama City.

In Hengsha, a small amount of soldiers have been deployed to act as the Police for the city, under contract from the Chinese government. As a result of the nature of such a contract, Belltower has not been required to send everything at their disposal into Hengsha. As such, typically, one will only see one of three kinds of trooper within Hengsha itself. Light, Medium and Heavy Troopers. It is at a Belltower Mercenary's discretion which of these they choose to act under, and they are equipped as follows. Light Troopers are typically used as scouts, negotiators or marksmen. As such, it is more likely to find one equipped with a pistol and an SMG, or even a DMR or Sniper Rifle if the situation requires it. However, they are only equipped with Tier IIA Armor, only just about protecting them from just smaller pistol rounds. Medium Troopers are the best of both worlds, and are usually equipped with either a pistol and SMG, or a compact assault rifle. Being expected to be ready for combat more often than their lighter brethren, they are equipped with Tier IIIA Armor, protecting them from just about anything smaller than a .44 Magnum. Finally, are the Heavy Troopers, equipped in the heaviest armor Belltower can provide, Tier III, protecting them from even 7.62mm Rounds, these boys might be slow and foreboding, but they're often equipped with fully fledged assault rifles, shotguns or even LMGs during dire situations.

It should be noted that while Belltower is happy to provide augmentations to its staff, it will not provide any Praxes, dermal augmentations, or dorsal augmentations. Additionally, if you wish to leave Belltower, you are expected to pay for your augmentations (if you have not done so already), or have them forcefully removed. Additionally, while it is not yet commonplace, women have recently been welcomed into Belltower's ranks, and providing they meet the same fitness test as the male staff, they are able to undertake any job within Belltower. This being said, very few have come close yet; but with the popularization and rapid growth of the augmentation market, it is highly likely that this will change in the coming days.